The current pandemic may be the greatest crisis ever suffered by live music and its complementary industries. And we may also not yet perceive its worst consequences: for more than a year, musicians have been locked up. And what have they done? Many have enrolled on their own at Google University. With terrifying results: those cases of delusional figures that you are thinking about are only the tip of the iceberg; underneath is a legion of pissed-off sparrows who keep quiet as a precaution.
In fact, they could start without major consequences. Jota, the ideologue of Los Planetas, is not exactly an adventure traveler but he has taken mobility restrictions very seriously: not even Adolf Hitler, he says bluntly, put the travel limitations that the European Union has implemented. You don't need to be an expert on World War II to see that this is stupid, apart from an insult to the millions of Europeans who were crushed by the Nazi machinery of repression.
It is convenient to ask ourselves if the stars have something suggestive to tell about this new world that surrounds us. Frequently, they do not even understand how the media works: it is beyond their ability to understand that the same newspaper receives different opinions. There is the famous star meeting in which Steve Winwood discovers that Rich Cohen, one of those present, is a reporter for the magazine Rolling stone"This son of a bitch has loaded every album I've released after Traffic!" Keith Richards and Ron Wood try to calm him down: "Stevie, Rich was a kid when those reviews were published." Winwood's reaction has not been recorded.
So one must ask whether a Van Morrison can give us something about the present conjuncture. Well, the guy retains vocal power, boasts creative freedom, and maintains high productivity. In fact, he has just released a double album whose title (Latest record project, Volume 1) and cover look generic; Its 42 songs offer a privileged window on that boiling cauldron that is Van's mind.
Musically, this could have been recorded in any of the previous 50 years: rhythm and blues comfortable, with Hammond organ mattress, harmonica and electric guitar pinches, docile female chorus. Yes, Morrison on autopilot but that's also a guarantee. What is disturbing: the lyrics seem to reflect an immersion in those conspiracy theories that provide simple solutions to complex problems.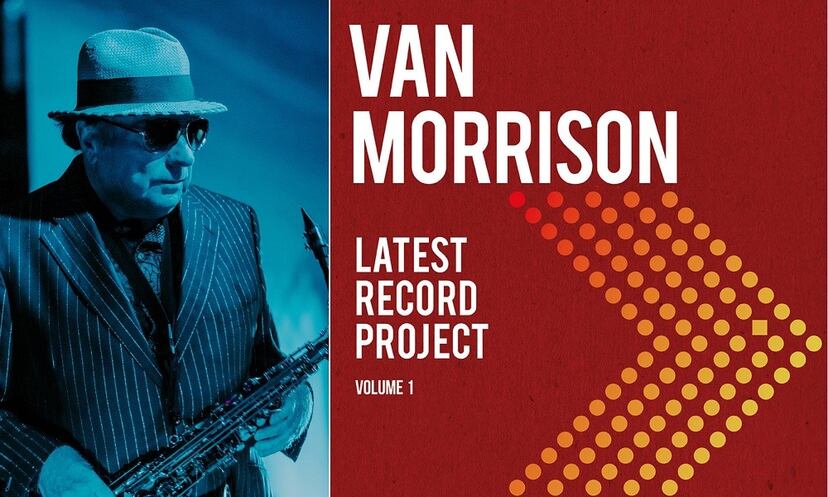 Everything confirms his suspicion that a clique of powerful controls the world. Already in They sold me out (2005) denounced that the music business was dominated by Jews; now in They own the media suggests that the media is owned by… the Jews. Warn that foreigners want to steal our wealth (Western man). He denounces that lazy people abuse the system ("we gave you a million euros / you said it was not enough"). He warns that it is urgent to prepare to fight, alluding to clandestine appointments in the forest.
Do not fear, it is hard to imagine Van taking up arms. You see: you could buy, with a small surcharge, a signed edition of Latest record project. Those who bit found that many of the autographs were identical. Surely, the autopen, the signing machine that politicians know well, you know, those liars that Van claims to hate.