Jonathan Larson's acclaimed musical receives the Lin-Manuel Miranda treatment – for better or for worse.
Time seems to have been a particular obsession of Jonathan Larson, creator of the hit Broadway show "Rent", and it dictates the structure (and title) of his earlier, most overtly autobiographical effort "Tick, Tick… ​​Boom!" Lin-Manuel Miranda's breathless screen adaptation itself seems pressed for time – you'd be forgiven for wishing the film would slow down a bit. (Is that what the Miserable Playback Speed ​​feature on Netflix is ​​for?)
What was initially a small-scale individual stand-up fused with a musical performance is transformed into a filmed show-biopic hybrid whose sheer intensity will keep you glued to your couch, for better or for worse. Andrew Garfield finds the perfect outlet for his boundless energy and sometimes exaggerated theatricality as the passionate musical composer Larson, who, on the eve of his 30th birthday, begins to prepare for the presentation workshop of 'Superbia', an ambitious science fiction show he's been working on for eight years.
But this movie isn't about that show (which was never fully produced), and Larson is best known for his portrayal of the New York "bohemian" in "Rent" – the very world he has. even inhabited. Indeed, one of the most interesting but least explored aspects of Tick, Tick… ​​Boom! is Larson's journey to understand that it is better to "write what he knows", which the film presents not as an artistic epiphany but as the more mundane and sentimental achievement that one should appreciate where the we are, rather than projecting ourselves into another time, place or world.
Like most ideas in Tick, Tick… ​​Boom !, this one is best expressed in 'Rent'. In the song 'Seasons of Love' from this latest show, the characters wonder how to measure a life: "In daylight, at sunset, at midnight, in cups of coffee … the allegorical format of the show and through his larger-than-life characters, becomes rather touching. In "Rent", this slightly exaggerated mode allows Larson to get away with a lot of equally naive tugging; his absence in the Tick, Tick… ​​Boom ! is obvious.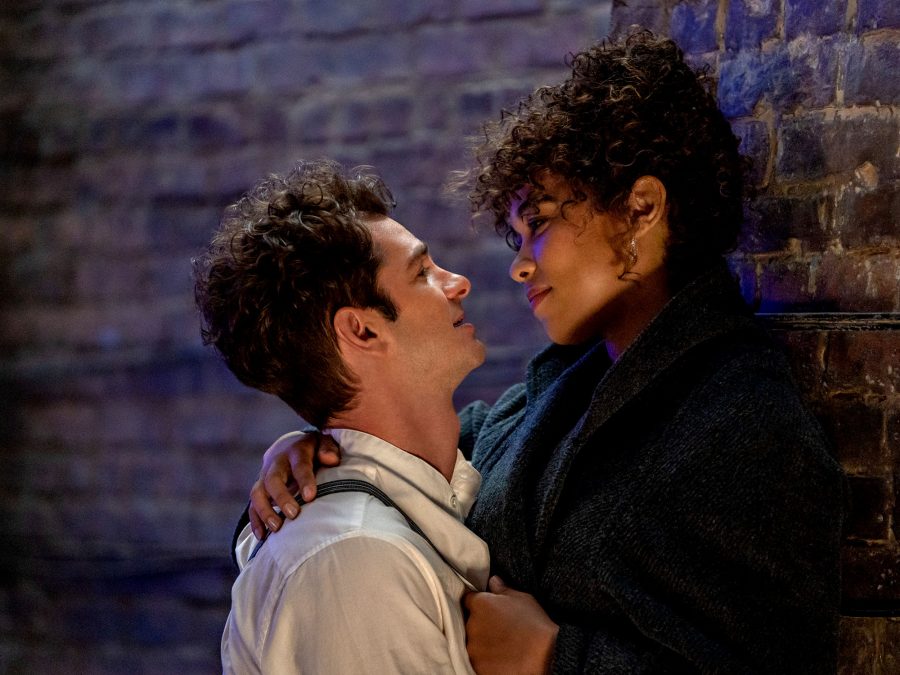 While singing may be virtually constant in Miranda's film, it is entangled in Garfield's Larson's day-to-day life. We're by his side pretty much all the time as he struggles to find a final song for 'Superbia' and lets the rest of his life fall apart in the process: his girlfriend Susan (Alexandra Shipp) naturally gets impatient, his best friend Michael (Robin de Jesus) feels ignored and the bills go unpaid. Tick, Tick… ​​The in-depth study of the creative process by Boom! is perhaps more evocative on stage, where collateral damage is out of sight.
Miranda, on the other hand, chooses to show it all. At the best of times, it's hard to care how someone else creates their art; even more so when this method turns out to be so destructive. To Larson's credit, this is a lesson he apparently learned by the time he made "Rent," where the lamentations of the artists on the show are rightly mocked by their friends with real problems and audiences in. general.
In both shows / movies, however, Larson's writing awkwardly tackles some of these real issues – namely homophobia and the AIDS epidemic. But this film's decision to stick to an aesthetic of realism (with characters walking around, as opposed to just one man on stage) makes that awkwardness stand out even more. On stage, the struggles of Larson's gay roommate, Michael, would understandably be seen as filtered through Larson's own perspective; here, communicated directly by Michael, they feel like free ways to turn up the emotion.
Crucially for a musical, the shift to a more exaggerated register in 'Rent' also made for better songs. The show goes in Tick, Tick… ​​Boom! might also have had a little more room to breathe. While this is ultimately a movie about taking the time to appreciate what you have and enjoying every step of the way, the overall impression remains one of the rush and the occasional over-excitement. only contagious.
Reference of the Article-post – lwlies