Three Bollywood celebrities Anupam Kher, Satish Kaushik and Pankaj Tripathi recently came on Kapil Sharma's show 'The Kapil Sharma Show'. During this, Krishna Abhishek, Chandan Prabhakar and Kiku Sharda entertained people with their powerful comedy.

During the show, Amitabh-turned-Krishna Abhishek asks Satish Kaushik in a very funny way, "Let's meet in a rickshaw", on which Satish asks him why in a rickshaw? So Krishna says in the style of Amitabh Bachchan, 'I am not real who meets in waiting, I will meet in a rickshaw' Hearing this answer, Anupam Kher and the rest of the people in the show laughed.
Then there is the forceful comedy of Chandan Prabhakar and Krishna, in which Chandan says, 'I am more talented than you (Amitabh becomes Krishna)'. So Krishna also says, 'Tell me something you can do but I cannot' to which Chandan says to Tapak, 'I can perform every episode of Govinda, but not on you.' Hearing this, Kapil Sharma starts laughing and Krishna stops talking about Abhishek.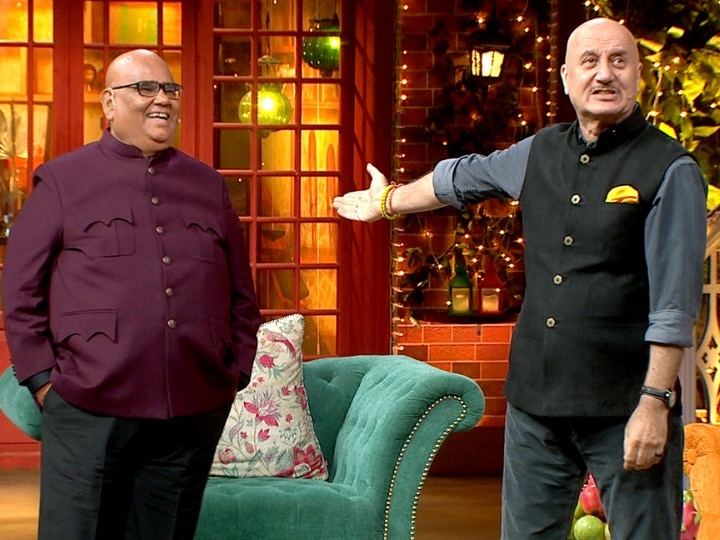 Kiku Sharda's comedy was also worth watching during this time. Kiku asks actor Anupam Kher in a comic way that you are such a famous person, when you go to the garden, do people surround you or take 'Kher'? Hearing this question, Anupam burst into laughter.