Rajesh Khanna and Tanuja's film Hathi Mere Saathi was released in 1971. Which was a superhit. Rajesh Khanna was much loved in this film. The songs of the film also created a lot of buzz but did you know that Rajesh Khanna signed this film for only one reason and the reason is really interesting. A bungalow that Rajesh Khanna wanted to buy can be easily bought by signing this film. So he immediately said yes to this film.
Yes for film
It was 2 years before the film's release. When producer Chinappa Dewar wanted to make this film. He had earlier approached Sanjeev Kumar with the script for the film, but it did not suit him for the role, so he suggested the name of Rajesh Khanna to the producer. Hence Chinappa reached out to his brother Rajesh Khanna. At that time Rajesh Khanna wanted to buy a bungalow on Carter Road. When Chinappa reached him, he immediately said that he would do the film but would have to pay the same fee as the bungalow. The special thing was that Chinappa Dewar also accepted this condition and both this film and this bungalow came in the bag of Rajesh Khanna.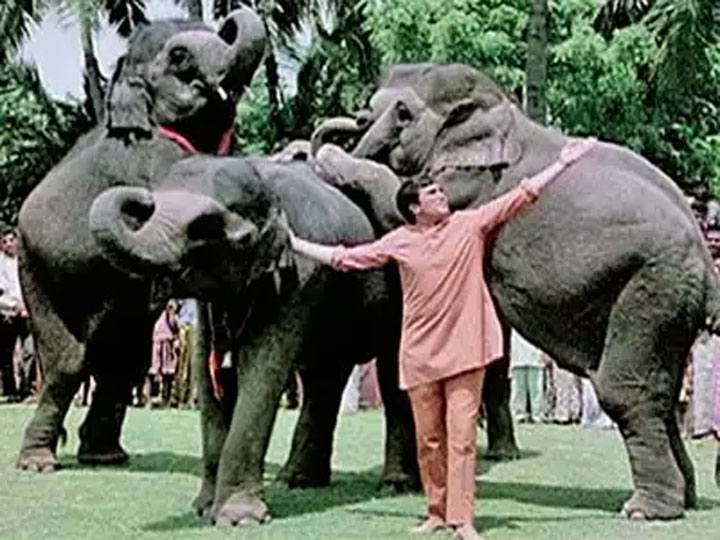 Then Rajesh Khanna gave 16 consecutive hits.
This was the period when Rajesh Khanna was at the pinnacle of stardom with superhit films like Aradhana, Anand. His 16 consecutive films were hits and the 16th film was Hathi Mere Saathi. People liked this film more than expected. Today this film is 50 years old. The film's lead actor Rajesh Khanna is not with us, but the film's heroine Tanuja is still active in films.
Also read: Looking at these pictures of Nora Fatehi will say 'wow', the heart will not feel its eyes