Rahul Vaidya, the first runner-up of Bigg Boss, is in a lot of discussion these days about the reality show Khatron Ke Khiladi. She is going to appear in this show and it is reported that she is being paid the highest fees for this. Although it was a matter of the show, but these days, apart from this show, Rahul is also making a lot of headlines about his marriage. It is being said that they are going to get married soon and now Rahul and his fiancee Disha E Disha Parmar are also engaged in wedding preparations.
This is how the guest list is prepared
In a recent interview, Disha Parmar talked a lot about her wedding, in which she stated her plans for the guest list. Who will they invite to the wedding and reception? He has spoken openly about this. According to the direction, only special people should be invited to the wedding. These include family members, as well as people like you. On the other hand, Rahul Vaidya also seemed to agree with this direction.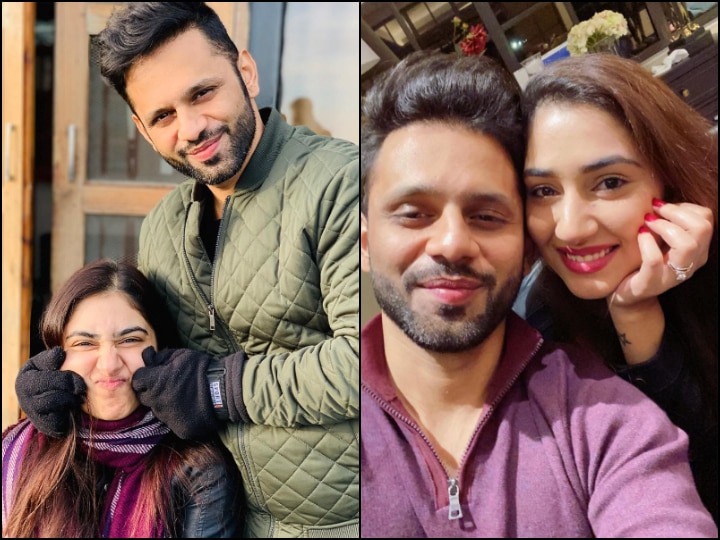 Rahul will prepare a guest list with this formula
By agreeing with Disha Parmar, Rahul Vaidya has come up with a formula for preparing the guest list. According to him, he will invite only those people who have been in contact for the wedding for the last 3 months and they will invite all the people to the reception. On the other hand, he would definitely invite all his Bigg Boss 14 family members to the wedding. It is reported that both can get married in June, which is also being prepared with great pomp. In May, Rahul will handle the shooting of Khatron Ke Khiladi.
Also read: Sapna Chaudhary did ramp walk on her new song Jalwa In Frill Saree