Do you know how upset Priyanka Chopra is with her pet Diana. Diana is a piece of her heart but both Priyanka and Nick Jonas are upset over one of her habits. Diana often sleeps between Priyanka and Nick. Let me tell you, Diana is Priyanka Chopra's pet. She often sleeps at night between Priyanka and Nick. We are not saying this, but after marriage, Priyanka herself revealed this secret in a chat show.
Priyanka moves again and again
When Priyanka Chopra arrived on The Kapil Sharma Show after her wedding, she said this herself. Priyanka had told that while they sleep at night, Diana often falls asleep on the bed between Priyanka and Nick. When she removes it, she comes again and falls asleep in the middle.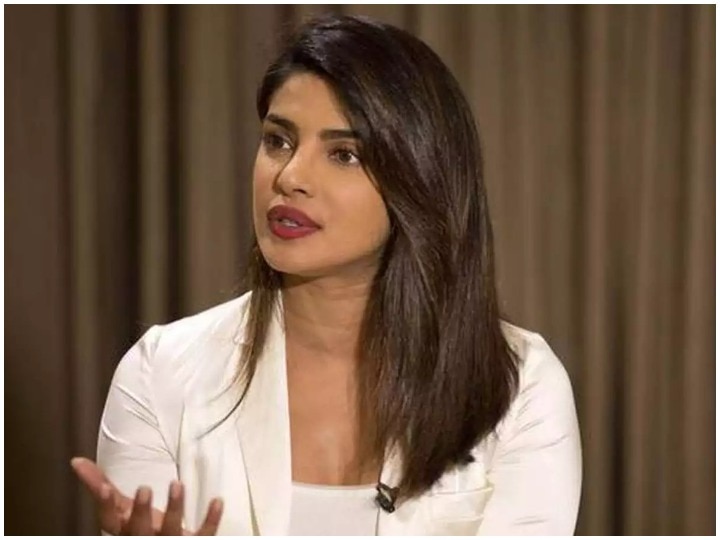 Priyanka lives in Los Angeles
After marriage, Priyanka Chopra lives in Los Angeles where she has her own big bungalow which she often displays through social media. Talking about their stomach, they like their stomach a lot. With whom Priyanka often shares photos. Recently, Priyanka Chopra has completed 19 years in the industry. In these 19 years, he worked hard, the result of which he has got today.
Priyanka is very popular not only in Bollywood but also in Hollywood. She is the only actress who is doing an equally good job in both Bollywood and Hollywood and is also making her mark. Priyanka's The White Tiger was recently released. Which has been highly praised.
Read also: Her mother used to kill Nora Fatehi a lot while she was dancing, today she is proud of her daughter, Nora herself said this