Kapil Sharma's comedy show 'The Kapil Sharma Show' is very popular. The show has been on air for some time but preparations are on to resume it soon. Meanwhile, glimpses of some of the show's best episodes are going viral.
https://www.youtube.com/watch?v=aX-zsq9UJpc
One such episode became quite popular in which Priyanka Chopra arrived. After marriage, Priyanka first came to Kapil Sharma's show to promote her film 'The Sky is Pink' and during this time she had a lot of fun with Kapil Sharma. Priyanka had asked Kapil many funny questions, due to which Kapil lost his temper.
Priyanka had asked Kapil – a beach holiday in Thailand with two crore rupees or 6 beautiful girls? Which of the two would you choose? Kapil said- I will take 2 crore rupees because later on with a very low budget i.e. about 60,000 rupees, I will spend beach vacations with girls. Everyone laughed a lot after hearing Kapil's answer. Priyanka had asked another question- If you call mother or wife at the same time, Kapil, whom will you go to first?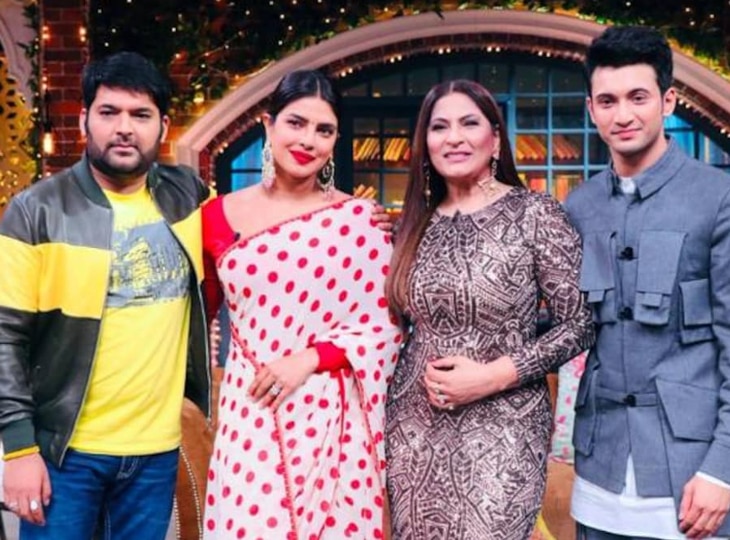 Kapil's mother answered this question and said that he would first go to his wife. The third question was – if there is a fight between Ginni and Kapil's mother, then who will celebrate Kapil first? Responding to this, Kapil's mother also said- he will first celebrate his wife. Everyone laughed at this and Kapil said to his mother- You are insulting me on national television, after the change of sons after marriage, my mother changed here.