The pairing of Priyanka Chopra and Nick Jonas is proving to be a perfect example of setting love goals. Priyanka and Nick started dating in May 2018. And then the same year, on Priyanka's 36th birthday, Nick proposes to her Lady Love. In the month of December, Priyanka and Nick had a grand wedding (Hindu and Christian) at Umaid Bhawan in Jodhpur.
During the quarantine in 2020 due to the Corona infection, Nikika had the opportunity to spend months with each other, which further strengthened the relationship between the two. The pair are constantly setting relationship goals, while Priyanka and Nick have also garnered attention from their red carpet look.
Chopra and Jonas set up a trademark red carpet pose
Have you ever seen Chopra and Jonas pose a trademark red carpet? Jonas Brother's classic tune, When You Look Me In The Eyes, is often put on the red carpet by Priyanka and Nick. Meanwhile, the paparazzi are also not left behind in clicking photos of the two.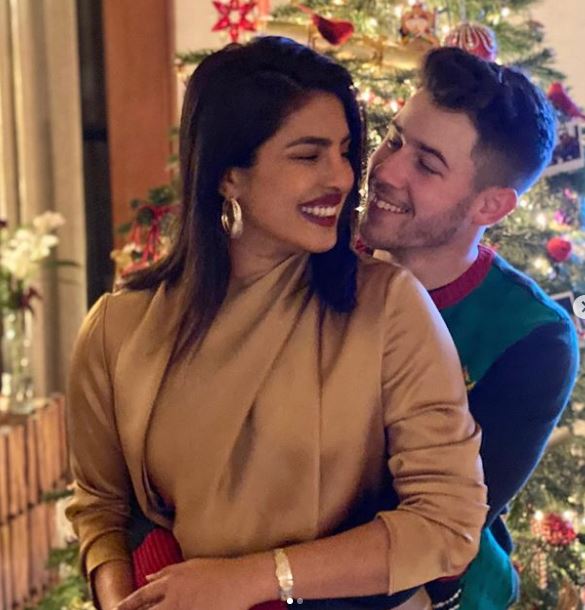 It was on the red carpet look of After Party after the Oscars
On February 24 last year, many stars arrived at the post-Oscar party. Meanwhile, as soon as Priyanka Chopra and Nick arrived on the red carpet, all eyes were on them. Priyanka looked quite stunning during this time, while Nick also looked dashing. During this time, the media clicked a lot of photographs of the couple.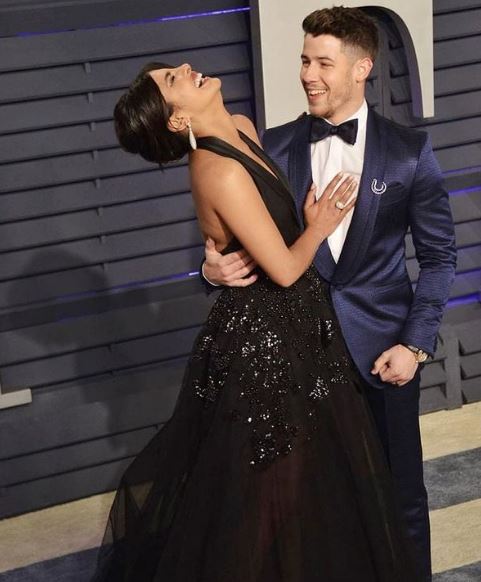 Also at the 62nd Grammy Awards, Priyanka and Nick impressed everyone with their red carpet look.
At the 62nd Grammy Awards in Los Angeles, Priyanka and Nick also captivated everyone with their red carpet look. During this, Priyanka looked quite glamorous. She carried a designer Ralph Russo gown with a deep neckline. With this gown, she completed her look by wearing a rig at the navel with statement earrings. Nick, on the other hand, looked classy in a golden suit.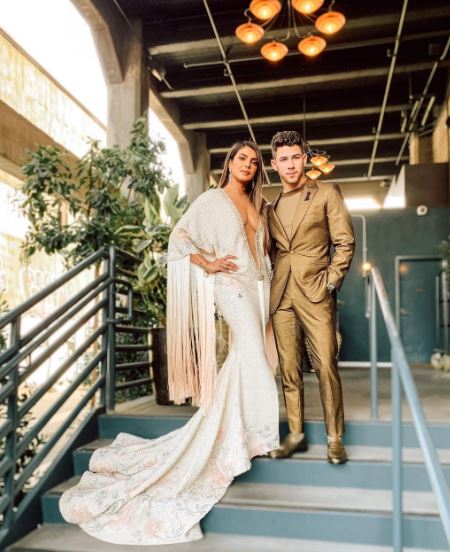 Priyanka and Nick caught everyone's attention in this look too
Priyanka Chopra and Nick impressed everyone with the first red carpet look of the year 2020. At the 77th annual Golden Globe Awards, Priyanka was spotted wearing a gown designed by Cristian Ottaviano. Priyanka wore a diamond necklace, earrings and ring to complete her look. Along with this, Priyanka did red lipstick and light makeup. Nick, on the other hand, looked gorgeous in a black suit at the event.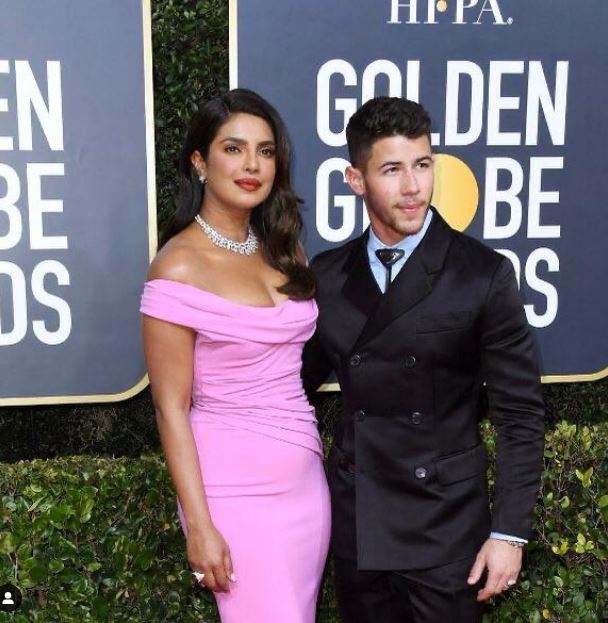 Priyanka and Nick wore the most dramatic outfit at the Met Gala 2019
Actress and former Miss World Priyanka Chopra arrived in New York to attend the Met Gala 2019 along with her husband and American singer Nick Jonas. All eyes were on Priyanka and Nick's fashion statement at the event. She wore a soft pastel multicolor gown for Priyanka's look. Which was a Thai-high slit. Feathers with many cuts. It had pink as well as yellow and pastel colors. Talking about her crown and hair after the gown, it looked completely different from all her looks till now. Talking about makeup, she painted her eyebrows with pink lipstick and white under eyes. A silver dot was also seen on the forehead. Priyanka Chopra's husband Nick Jonas wore a white pat shirt with white scarf in his hands like the Maharaja.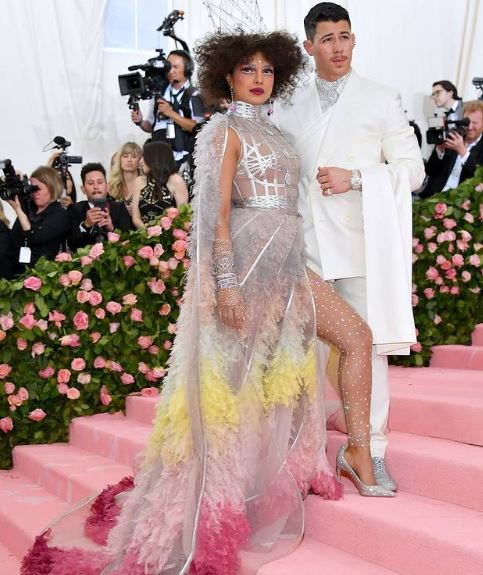 Priyanka and Nick also received a lot of praise from people in this red carpet look.
Also read
Anurag Kashyap finishes shooting for ag dobara ', shared these photos with the film's team
Coronavirus: Delay in release of big budget films, Rs 105 crore of cinema world. at the stake