Bollywood star Mandira Bedi is spending time away from films with her family these days. Mandira is also very active on social media. And shares the happy moments of her life with the fans. But Mandira sometimes has to be trolled because of her pictures. Something similar happened recently. But this time, social media users have made lewd comments about Mandira and her youngest daughter Tara.
Users made lewd comments on Mandira's daughter
Actually Mandira shared a story on her Instagram account. In which she was seen having fun with her son Veer and daughter Tara. Seeing these pictures of the temple, a user commented on it and wrote, from which slum, he has adopted his daughter. Also another user wrote that, you greed addicts are scaring this slum girl forever. On the other hand, seeing such comments from the users, Mandira became enraged and furiously created a ruckus in her class.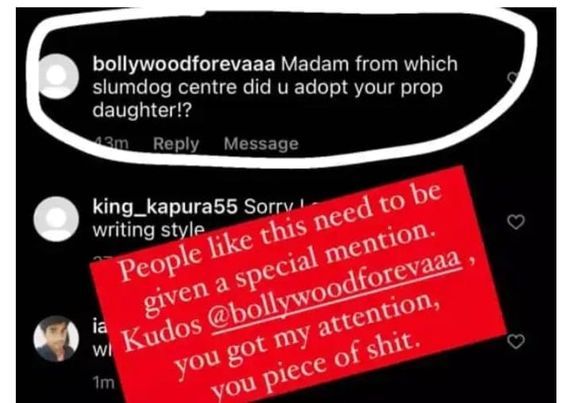 Mandira gave a befitting reply
Responding to all these users, Mandira wrote that, there is a need to pay special attention to such people, you caught my attention, besides replying to another user, he wrote that, model citizens are also not far behind. He calls himself Rajesh Tripathi, but I don't think it will be his real name, because such sick people are the biggest cowards who hide behind the shield of oblivion and wield their tongues.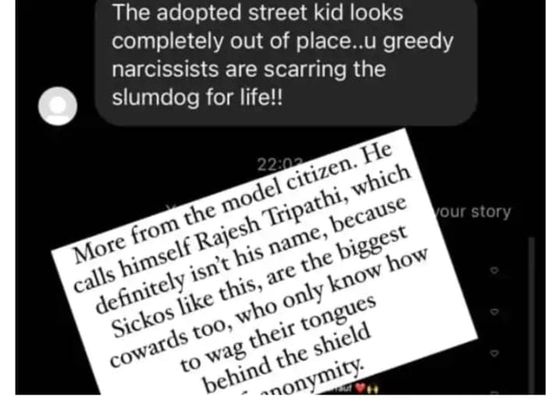 Let us tell you that Tara was adopted by Mandira Bedi in the year 2020. He informed everyone about this on social media.
Also read-
https://www.abplive.com/entertainment/bollywood/shahrukh-khan-disappointed-by-kkr-defeat-apologized-to-fans-1901159
https://www.abplive.com/entertainment/ranbir-kapoor-rishi-kapoor-abhishek-bachchan-follow-gossip-website-to-look-actor-personal-life-1900930