It is said that couples form with the one above and nothing can happen without their consent. The line fits perfectly into the lives of Abhishek Bachchan and Karisma Kapoor. Both were about to get married but it did not happen and Abhishek married Aishwarya Rai.
On the other hand, these days a video is going viral on social media in which Abhishek Bachchan's mother Jaya Bachchan is seen welcoming Karishma into the family by calling her future daughter-in-law.
The video is about the celebration of Amitabh Bachchan's 60th birthday. In which Karisma was officially confirmed to be the daughter-in-law of the Bachchan family. The joy of Karishma's daughter-in-law could be seen in Jaya Bachchan's eyes clearly how happy she is. Karisma's parents Randhir Kapoor and Babita were also present during this period. It is said that Abhishek Bachchan was also engaged to Karisma, but then their engagement broke and the dream of marriage remained incomplete. Many were speculating that the marriage would be broken.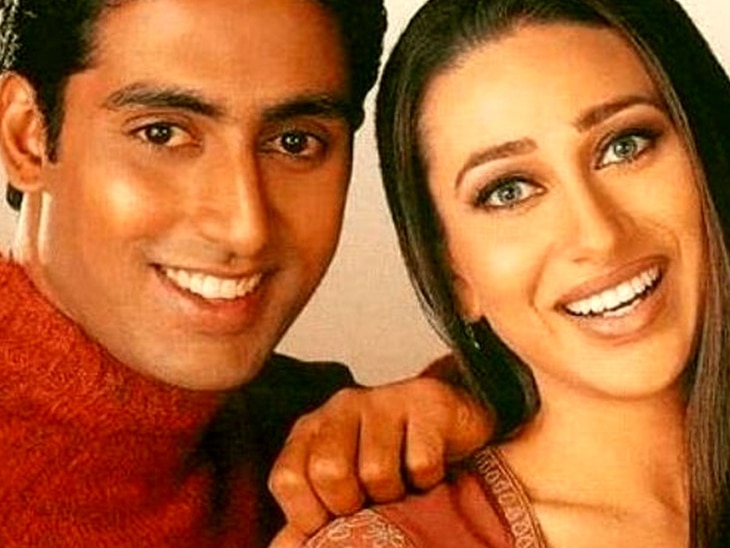 According to media reports, Jaya did not want Karishma to work in films after marriage, while Karishma did not want her to quit acting. The second reason was that when Abhishek stepped into films with 'e Refugee', he flopped. Karishma was a big actress while Abhishek's career was in turmoil from the beginning and Babita was not embracing it so she asked Karishma to break this engagement. Karishma could not avoid her mother's talk and then the relationship broke up.