Kangana Ranaut's Twitter account has been permanently suspended. Actually, Twitter has taken this action in view of the incessant hate tweets and objectionable content from this account. Actually, Kangana Ranaut had made several objectionable tweets one after the other after the results of the Bengal election. Meanwhile, Kangana also made objectionable remarks on Chief Minister Mamata Banerjee. There has also been a response from Twitter regarding this matter. A Twitter spokesperson told a news channel that "we prevent any motive that encourages harm."
Mim war broke out on Twitter
On the other hand, social media users are laughing hard about this action of Twitter on Kangana Ranaut. The issue has become full mem content and various memes are being posted on social media. In a way, Mewar is seen among Kangana's supporters and opponents on social media.
People consider Brown a slave – Kangana
Kangana Ranaut's reaction has also come to light. Kangana has said about Twitter's action that Twitter has justified my point. He said that it is the mentality of the white people that they are made to enslave the brown people. And they will tell them what to think and what to say and what to do.
There is no end to oppression
On the other hand, Kangana Ranaut reacted sharply and said that fortunately I have many forums where I can raise my voice. Which includes my own art cinema. But my heart aches for those who had been persecuted for so long. And there is no end to this persecution.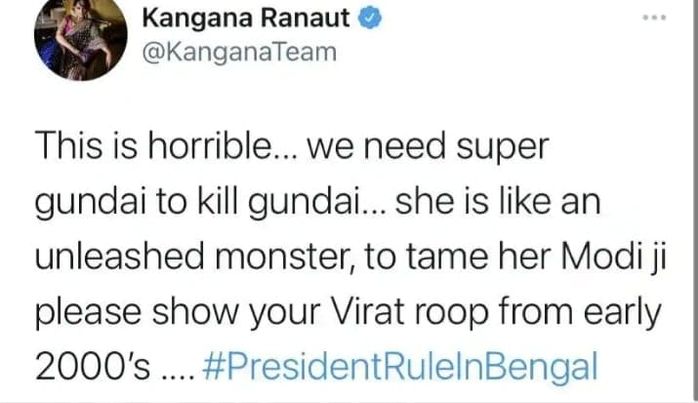 Also read-
John Abraham gifts Bipasha Basu for weight loss, actress revealed
On this platform you will be able to see Kunal Kohli's web series 'Ramayuga', it is the release date.