Today is the birthday of veteran Bollywood actor Jitendra. He is 79 years old. Jitendra is also known as Jumping Jack. Her dance style is quite unique and very different from other celebs. Jitendra was the only actor in the 70s and 80s who starred in Hindi remakes of several Telugu films. He also said in an interview that Telugu filmmakers have made a career and Jaya Prada and Sridevi have made special contributions to it.
From Jitendra's popular films 'Himmatwala' to 'Justice Chaudhary' and 'Tohfaa', he directed. It was done by Raghavendra Rao, who was a very famous director of the South. Jitendra had said in an interview, "Telugu is a very beautiful word for me. I will always be grateful to the Telugu people because my first biggest hit was the film of filmmaker LV Prasad. He is my mentor. And if I Call them. " Father, he will be.
Shooting of 'Himmatwala' completed in 42 days
Jitendra did 11 films with K Raghavendra Rao. Jitendra was his first choice after NT Rama Rao and Chiranjeevi. Jitendra said that he was shooting for 'Himmatwala' with Raghavendra Rao in Rajahmundry. The shooting of the film was completed in 42 days and the film was the biggest hit of his career. Whereas, 'Didar-e-Yaar' took five years to make. It cost Rs 2.5 crore to make at that time, but the film flopped badly.
Sridevi and Jaya Prada lived
Jitendra also said in the interview that Raghavendra Rao told him that Sridevi would share the screen with him in Himmatwala. She was very happy as Sridevi was the top actress in the southern film industry. Jitendra said, "I was very happy when he said that Sridevi will work with me. I often say that Sridevi and Jaya Prada are bread and butter for me."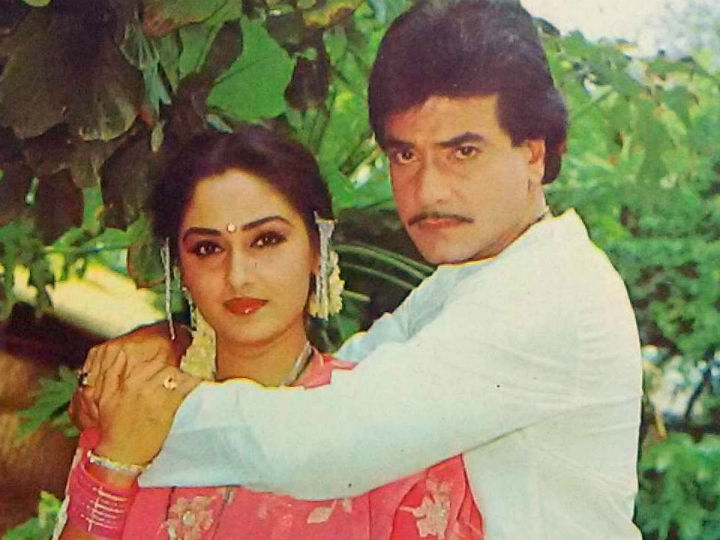 Jitendra acted in several films with Sridevi and Jaya Prada. Both actresses were popular actresses of the South. He has a very good name in Bollywood.
Also read-
Renuka Shahane shares corona vaccine with her husband Ashutosh Rana, Shefali Shah shares 'Side Effect Song'
Paul Ritter Death: Harry Potter star Paul Ritter dies, actor battling brain tumor