Janhvi Kapoor is in the news these days. If he has been in the headlines for the past whole week about his Maldives holiday, he seems to have drawn up plans to be in the headlines this week as well. A video of Jahnavi has gone viral at this time, in which she is seen doing exercises. Now you will say what is the great thing in exercising. Every other person does this. But the special thing is that Jahnavi is suddenly heard singing the song of Katrina Kaif to motivate herself.
Jahnavi sings Sheela's youth
In this video, Jahnavi Kapoor is seen spreading her back. But suddenly she hums the young song of Katrina Kaif's Sheila. Seeing this, the video makers who will probably be Jahnavi's gym instructors also start laughing. If you haven't seen this funny video, watch it here.
Jahnavi is in a lot of discussion about the holiday of Maldives
Let us tell you that Jahnavi Kapoor has been in discussion since last whole week. She went to Maldives with her friends to spend the holidays. From there, she shared some of the best pictures in bikini which people were surprised to see. In Maldives, the actress featured bold performances not previously seen in her films. If you are not sure, look at this picture.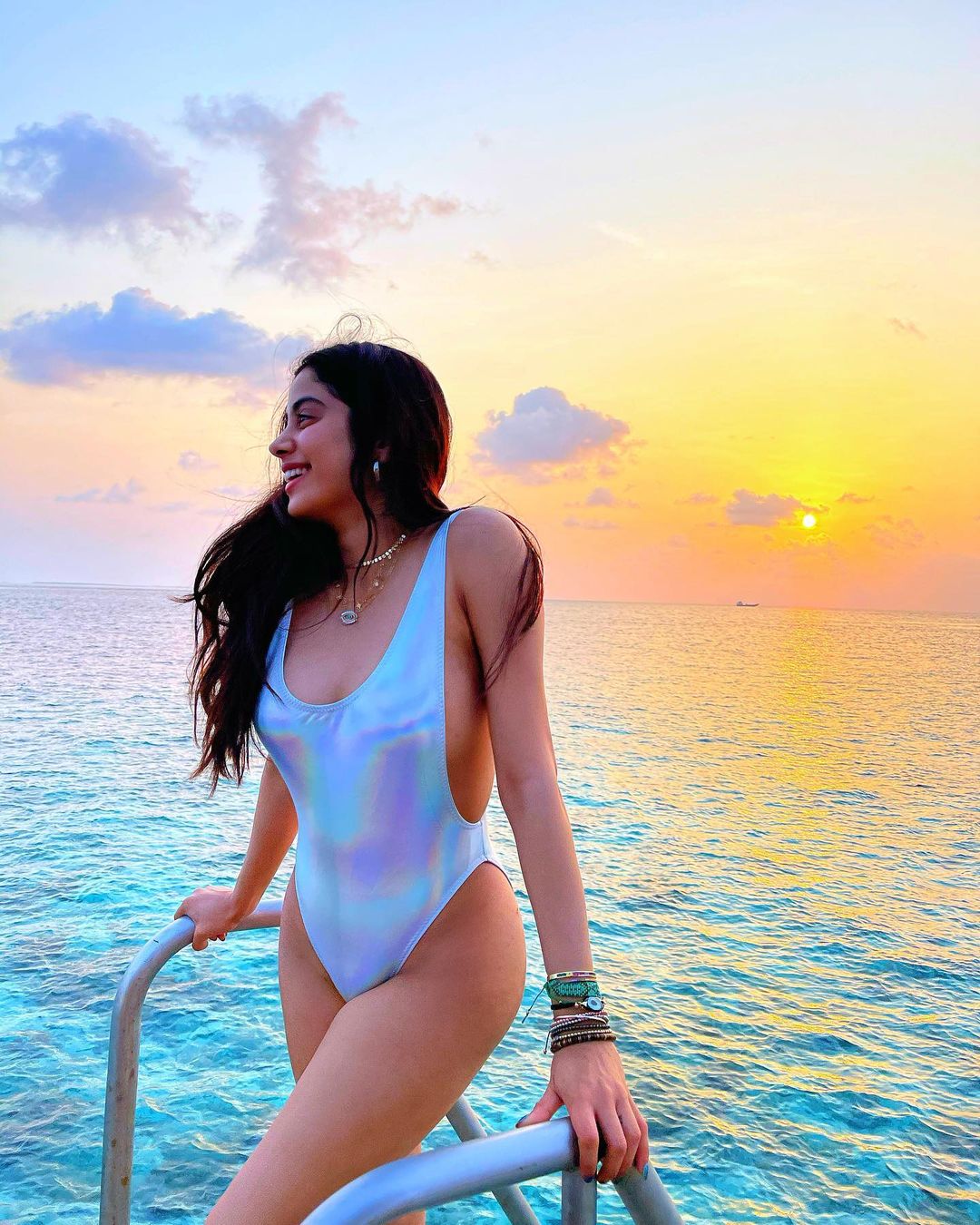 On the other hand, after returning from Maldives, her airport look was also in the news, where she was spotted in a black short dress. Recently Jahnavi's film of Ruhi has been released. The film has averaged at the box office. But her dance sequence is being discussed a lot in the film.
Also read: Actress's father wants to name Mercedes, not Kajol's, the story related to Kajol's name is very strange