The evergreen Bollywood actress Rekha has acted in more than one film in her career, but Umrao Jaan proved to be a milestone for her career. Directed by Muzaffar Ali in 1982, the film is still seen today for its portrayal of Rekha and her best songs. The lyrics of this film were written by famous composer Khayyam. Khayyam Saheb is not in this world, but the songs of Umrao Jaan composed by him are still fresh in the hearts of film lovers even today.
">
Khayyam Saheb also won the National Award for Best Composer and the Filmfare Award for this film. A few years ago, Khayyam Saheb was awarded the Lifetime Achievement Award for his outstanding cinematic journey at an awards ceremony. Rekha was called on stage to give him the award. As soon as Khayyam saheb saw Rekha, he became emotional. He had said that if anyone has seen Umrao, he has only seen Rekha in it.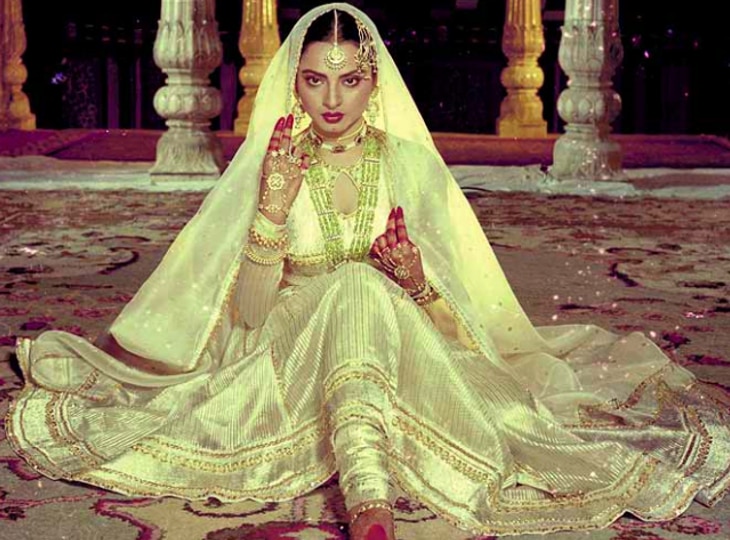 Rekha brings Umrao to life. After this, Rekha credited her success to Khayyam Saheb and said, If it had not been for Khayyam Saheb, Rekha would not have happened. I was an artist since childhood, but due to Khayyam Sahab, I got existence. Today I go anywhere, then the line is spoken later, first it is said that nobility has arrived. After this Rekha praised all the songs of Umrao Jaan and won the hearts of all by singing a song on the way.
What a place, friends, what a pity?
Life is lost till the limit
Where are these people …
Is anyone calling that side
Is there any sad restlessness for me too
What a place…