Bollywood's evergreen actress Rekha will soon be seen in the singing reality show Indian Idol 12. In the special episode, the contestants of the show will present one song in front of the actress from one of their films. The makers have shared some glimpses of this particular episode through the video, in which Rekha is seen swinging at times, sometimes at the songs sung by the contestants.
Recently a video has been released in which Rekha is mesmerized by the performance of contestant Mohammad Danish. In fact, the Danish film performs on the famous title song of 'Muqaddar Ka Sikander', which was filmed on Amitabh Bachchan. Now the song filmed on Amitabh Bachchan should be sung on stage and Rekha should not be happy about how it can happen. Rekha has been seen performing aarti from several Danish notes of 2000–2000 rupees. After this, she takes to the stage with Danish and starts singing.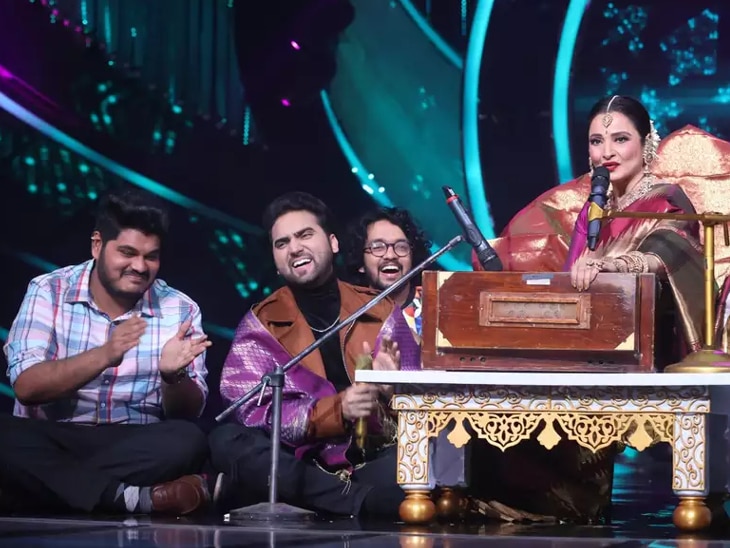 By the way, the closeness between Rekha and Amitabh has been the most discussed topic in Bollywood. According to media reports, the two came close on the sets of the film 'Do Anjaane'. After this the series went on for many years but then both of them had a breakup during the film series and the two never appeared together again.