It is said that the path of the human heart passes through the stomach and so it is important that cooking should be from the heart and cooking should be from the heart when you love the kitchen and love the kitchen when your kitchen is very It is special, unique and luxurious. If you also want to fall in love with the kitchen, then take a look at the kitchen decor of these Bollywood actresses.
Alia Bhatt
If you look at Aaliya's kitchen, this kitchen is very modular except for the white walls and racks. Very beautiful cabinets as well as lots of space, this is the specialty of Alia's kitchen.
Priyanka Chopra
The actress once introduced us to the kitchen of her duplex apartment in Manhattan. We got a chance to see their kitchen during an interview. Apart from glass cabinets, high-design microwaves, tall and large cabinets, the uniqueness of Priyanka's kitchen is that by looking at her kitchen one can guess how important the kitchen is to the house.
Sonam Kapoor
ढेर सारा खुला स्पेस, ग्रेनाइट स्लैब, ग्लास कैबिनेट्स यानि कुल मिलाकर सोनम कपूर का मॉड्यूलर किचन हर उस महिला का सपना है जो किचन को किचन न समझकर अपने दिन का सबसे खूबसूरत कोना समझती हैं. सोनम के किचन की एक और खासियत है और वो है कि गार्डन से सटा है जिसके कई दरवाजे और खिड़कियां गार्डन में खुलते हैं. 
दीया मिर्ज़ा
By going to the kitchen of actress Dia Mirza, you can know those things which not only benefit you but also the society. In the video that Diya has shared in her kitchen, she insists on using things that are environmentally friendly rather than using plastic. She uses such things in her kitchen. In their kitchen you will find more things related to nature.
Sonakshi Sinha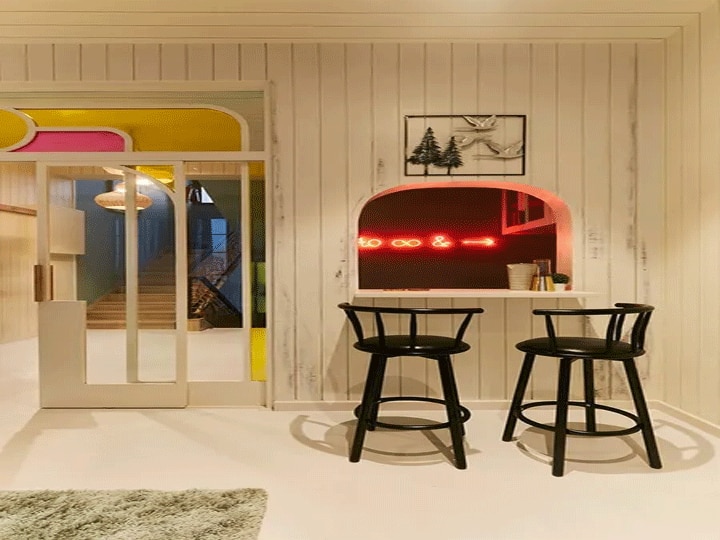 source – Vogue
The kitchen of Sonakshi Sinha's Mumbai apartment is truly magnificent. Sonakshi's kitchen is very quiet and decorated with pillar color which has a special seating area. Which has been tried to give the look of the restaurant.
Also read: Malaika Arora talks about her marriage to Arjun Kapoor – happy in relationship but …