There have been frequent reports of Bollywood actors being infected with the corona. After Akshay Kumar and Govinda, now the actress Bhoomi Pednekar's Corona report is also positive. The actress has informed via social media that she has been infected with Corona. The actress has said that she has isolated herself.
Bhumi Pednekar also wrote on Instagram that she has mild symptoms. He appealed to the people to come in contact for his trial. The actress has appealed to people not to take Kovid 19 lightly. Bhumi has stated that she was already wearing a mask and following all the rules, but she found a corona. So people take it seriously.
Let us tell you that apart from Bhumi Pednekar, many stars like Akshay Kumar, Govinda, Alia Bhatt, Vicky Kaushal are Corona positive. Actor Karthik Aryan also had a corona but today his report has come negative.
Talking about work, these actresses are going to appear in the film 'Badhai Do'. After the success of 'Badami Ho', the film's producers are also bringing a remake of 'Badami Do'. Rajkummar Rao and Bhumi Pednekar will be seen in lead roles in the film's sequel. Rajkummar Rao will be seen as a cop in 'Badai Do', while Bhumi Pednekar plays a PT teacher.
Also read-
Malaika Arora arrives at the parents' house at Aster Lunch with Arjun Kapoor in a backless dress.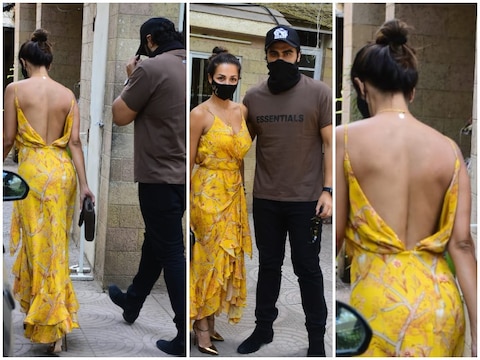 Trendsetter: 40 years old, cheated on both marriages