Bollywood actress Anushka Sharma has returned to work. She has recently been spotted during a shoot. He shot two months later. In January this year, she gave birth to a baby girl. She has been enjoying motherhood ever since. It was said that she would shoot for any project from May, but she suddenly arrived to shoot for an advertisement.
Anushka Sharma looked very fit and gorgeous during this time. One person who saw Anushka during the shoot said, "Anushka Sharma has improved in size. She has become a mother and she is sure that she can balance her professional life and personal life better. A lot Are punctual. "
Anushka goes ahead of schedule
She added, "She is known in the industry for her achievements. She often arrives there before the shooting starts. She also arrives ahead of schedule for this shoot. During this time she looked very beautiful and happy. " Anushka was also wearing a mask during this time. He was seen exiting the vanity van.
See here Anushka Sharma's picture of getting out of vanity van-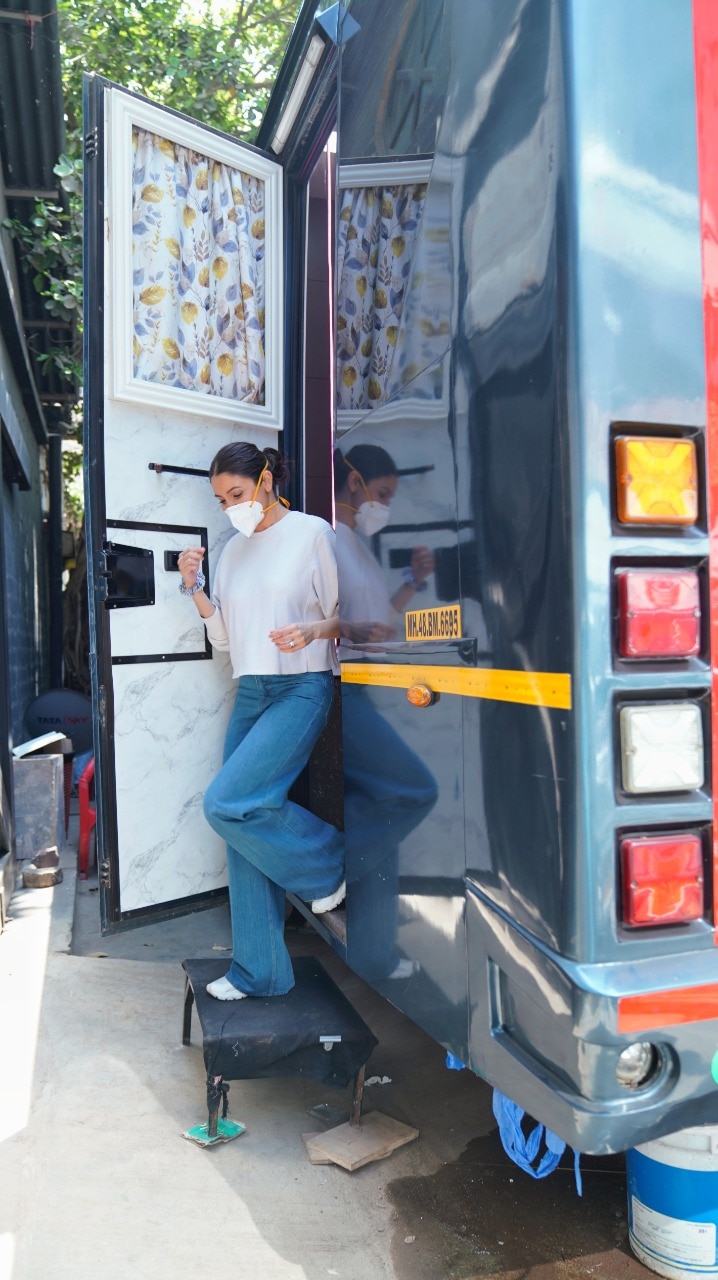 In line shooting many big projects
Anushka Sharma will soon be seen working on the set with full fervor. Now she has made sure that she has made a system at home under which she will be able to balance her personal and professional life. Anushka Sharma is set to shoot for several big brands in the coming days.
Virat returned home
Explain that Anushka Sharma and Indian cricket team captain Virat Kohli have returned to Mumbai after the ODI series against England and are resting at home. Virat has shared a picture on his Instagram account which is being discussed a lot.
Photo taken by Anushka
In this picture, Virat is seen sitting on a chair on the balcony of his apartment and the sea is seen in front of him. With this picture he wrote that there is nothing like home. Looking at this picture, fans are speculating that this photo may have been taken by Anushka Sharma.
Also read-
Anita Hasanandani bought such an expensive crib for her son Aarav, now she is getting 50 percent discount
Shweta Tiwari told the pain, said- people say that if I get married twice, she will get married five times in a blink of an eye