Bollywood actor Akshay Kumar had reported that Corona was positive yesterday. Akshay had told that he is quarantine at home and following all the rules. But his health is deteriorating and he is admitted to the hospital today.
Akshay Kumar has informed about hospitalization through social media. Akshay Kumar wrote on Twitter, "Your prayers are taking effect. I am fine but I have been advised to be hospitalized as a precaution. I have been admitted. will be back soon. You guys take care. "
ABP News has received strong information that on Sunday evening itself, Akshay Kumar was drilled in Powai area of ​​Mumbai. HL Hiranandani has been admitted to the hospital. A source in the hospital has given this information to ABP News on the condition of anonymity. As of now, a reliable source in the hospital has refused to say anything about Akshay Kumar's health.
Please tell that these days Akshay Kumar was shooting for the film Ram Sethu. It was during this time that he contracted Corona. After this he was closely associated with this film 75 people tested, of which 45 tested positive for corona. After this, the shooting of the film has been stopped.
After Corona was positive, Akshay Kumar gave the information through social media. Akshay Kumar said in a post, "I want to inform all of you that this morning my report of Kovid 19 has come out positive. I have isolated myself following all protocols. I am quarantine at home and taking all necessary medical care. I request all those who have come in contact with me to test and take care of them. I will be back in action soon. "
Ram Sethu will feature Jacqueline Fernandes and Nusrat Bharucha alongside Akshay Kumar. Prior to the shooting of the film, Akshay Kumar had also visited the temple and performed puja. Later, Akshay Kumar also met Uttar Pradesh Chief Minister Yogi Adityanath.
Also read-
Malaika Arora arrives at the parents' house at Aster Lunch with Arjun Kapoor in a backless dress.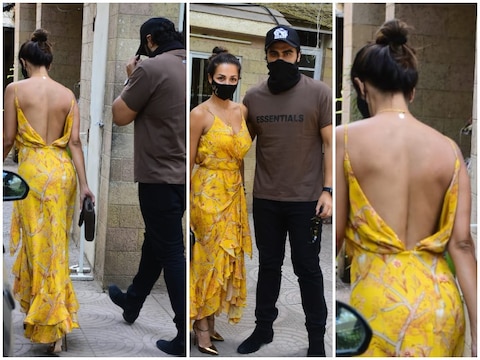 Trendsetter: 40 years old, cheated on both marriages